Iraq War: Bid to prosecute Tony Blair rejected by High Court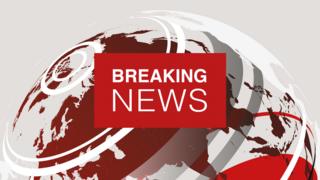 The High Court has blocked an attempt to bring a private prosecution against Tony Blair over the Iraq War.
Former Iraqi general Abdul Wahed Shannan Al Rabbat alleged the former prime minister committed "the crime of aggression" by invading Iraq in 2003.
No such crime exists in England and Wales and the court ruled there was "no prospect" of the case succeeding.
The general had wanted to prosecute Mr Blair, ex-Foreign Secretary Jack Straw, and ex-Attorney General Lord Goldsmith.
Westminster Magistrates' Court had turned down Mr Al Rabbat's bid last year.
He was seeking a judicial review in an attempt to get the Supreme Court – the UK's highest court – to overturn a 2006 House of Lords ruling that there is no such crime as the crime of aggression under the law of England and Wales.
Lord Thomas of Cwmgiedd, the Lord Chief Justice, and Mr Justice Ouseley dismissed the general's application, saying there was "no prospect" of the case succeeding.